Lemon-Blueberry muffin cake to be exact. Got this recipe over at Plain Chicken a while back and when I was at Publix the other day I found some super plump fresh blueberries.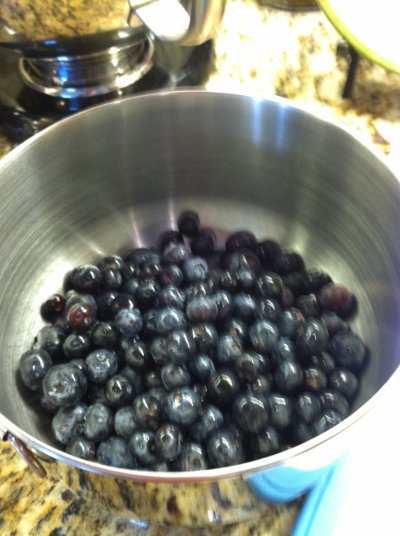 I LOVE me some fresh blueberries just about anytime on just about anything or on nothing at all, so I figured I had to give this recipe a try.
First I set about zesting a lemon. This was accomplished NOT by a zester, since I don't own one, (go figure...I have just about every other kitchen gadget out there, but not a zester) instead, I used my grater which looks like this...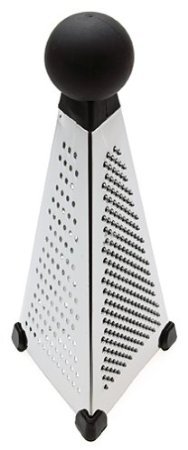 I probably should grab me one that looks like this...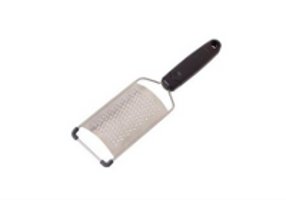 or, better yet...grab me a zester to add to my 'tools'...I dunno if it would work any better than the grater though, so maybe not. Any of you have an opinion???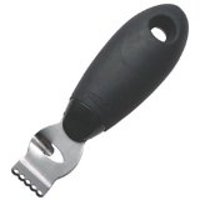 Anyhow, I 'zested' my lemon and gathered all my ingredients...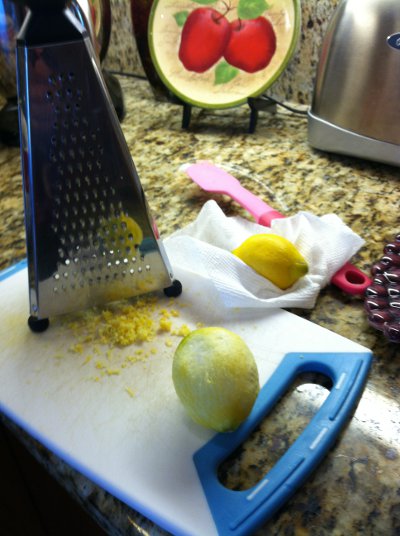 I creamed the butter, lemon zest and sugar and then added the egg and vanilla.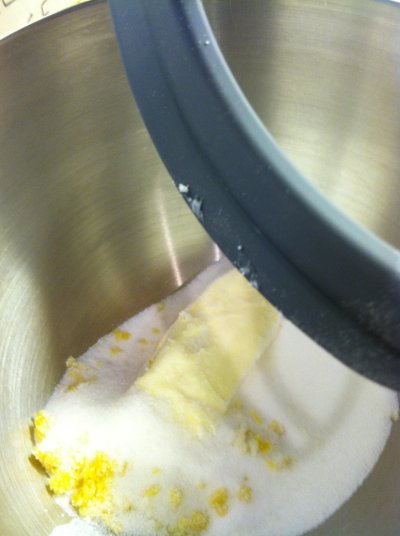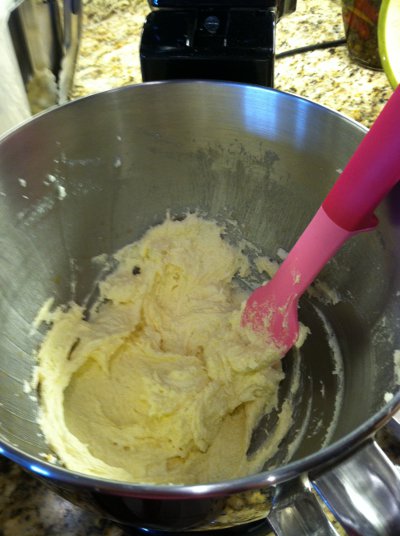 I tossed the blueberries in a little flour to coat them lightly. (This keeps them from all settling in the bottom...they kinda 'hang' in the mix this way. It works too!)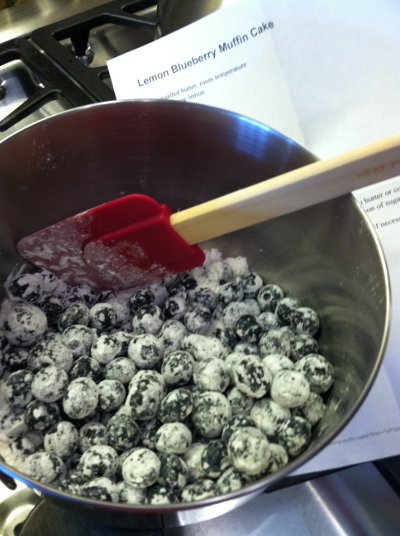 I didn't have any buttermilk, so I used the 'one cup of milk with one tablespoon of lemon juice method' 'one cup of milk with one tablespoon of lemon juice method' instead. I mixed the rest of the dry ingredients together and alternately added the flour and the lemon/milk (since it's not buttermilk...call it what it is, right?) until it was all mixed well.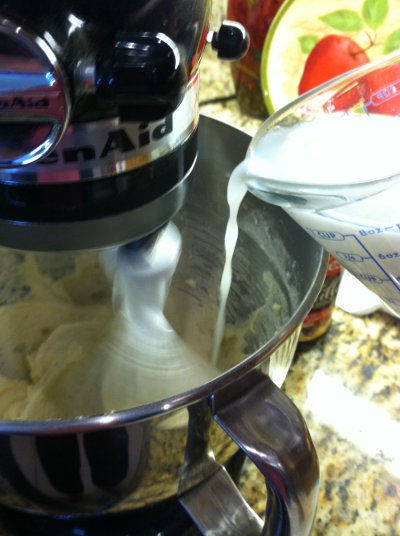 Then I folded in the blueberries and it was time to pour the batter in my pan and pop it in the oven, BUT, for some reason mine made WAY too much batter for just one pan, oh boy...did I do something wrong????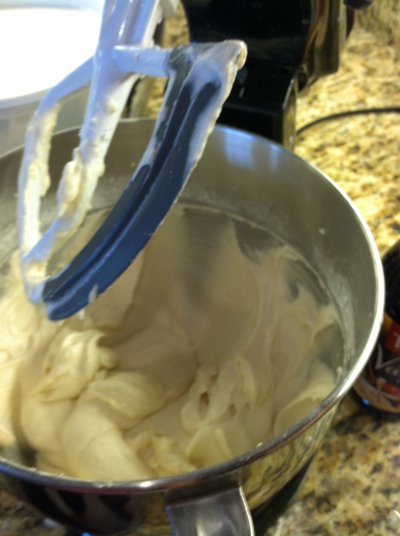 I quickly prepared a loaf pan and poured the rest of the batter in it. Then I sprinkled the tops of the batter with sugar and I popped both pans in the oven and baked according to the directions.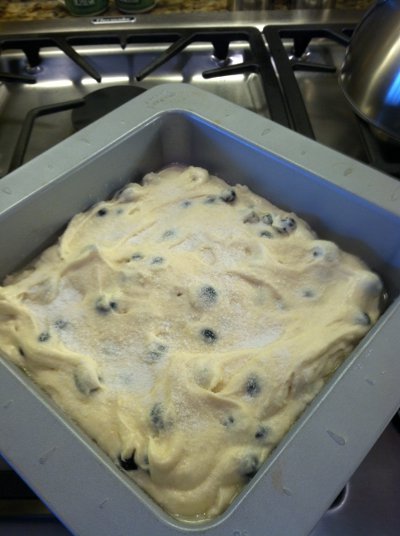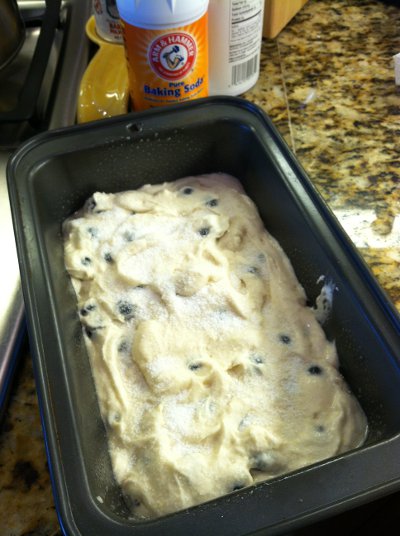 When they were done, I set them to cool for about 15 minutes or so.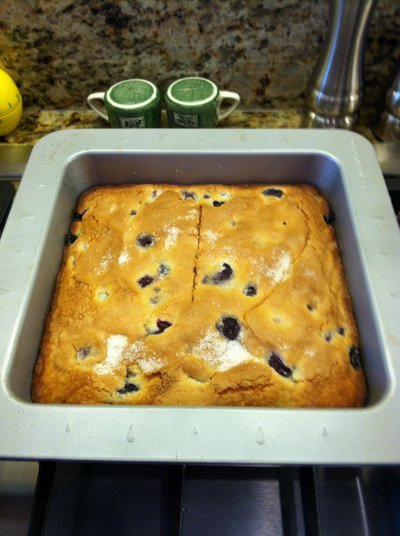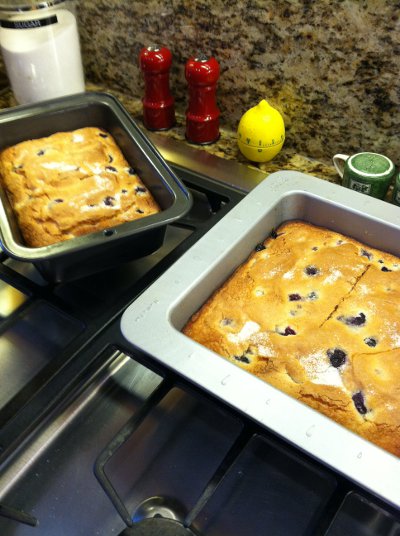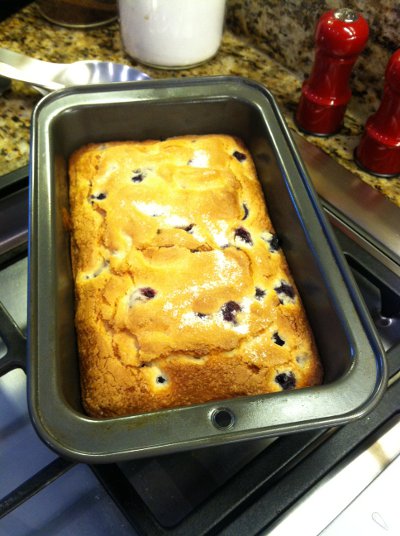 Then I removed the 'cake' from the pan and put it on my purty dish and cut a piece to do the taste test.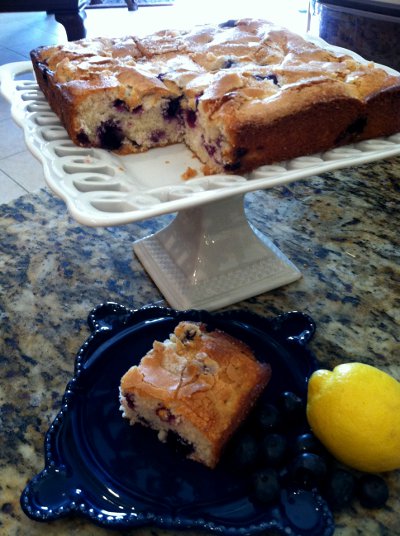 I dunno why it made so much, but it was really, really good! Tastes just like a muffin, but in a cake! I'll definitely be making this one again! I will probably add a bit more lemon zest. Mine had a lemon flavor, but not enough for my tastes. But other than that, it was great!

That's all I got for now...later 'gater..

♥♥♥