I follow this great blog, Lovin' from the Oven, and recently Kim posted an awesome recipe that I had to try out; Cinnamon Roll Pancakes. I had a fun time making them and an even better time eating them! I like pancakes AND cinnamon rolls and let me tell you, when you mix the two of these together it is just amazing!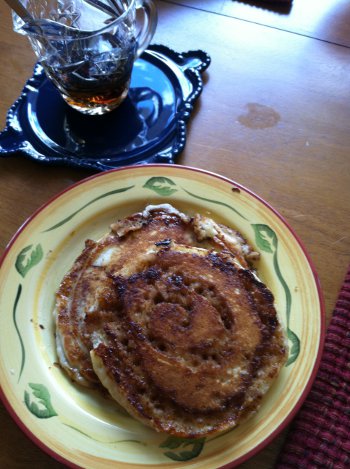 I must admit however, that I prefer waffles. Yep, there is just something about a nice golden brown crunchy waffle with a drizzle of syrup on it that really satisfies my tastebuds. So yesterday morning I had a thought! (I do that ever now and again...just sayin'

) Why not make cinnamon roll waffles!!! I climbed up on my trusty kitchen stool (cuz my cabinets are 100 feet tall, and there is no way that my 5'5" self can reach the top without it and my waffle maker fits up on that top shelf so nicely) and hefted that heavy thing down and got it to pre-heating.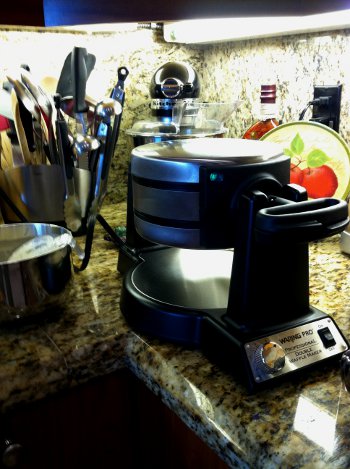 I mixed up some waffle batter and some "cinnamon roll filling" just like I had used in pancakes. Once my very heavy awesome wafflemaker beeped at me to let me know it was preheated, I poured in the waffle batter and swirled in the cinnamon roll filling using the same method I had when I made the pancakes a few weeks ago.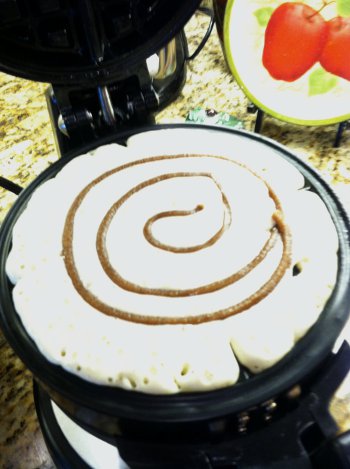 I closed that puppy up and waited for the next series of beeps to let me know that it had reached it's golden perfection.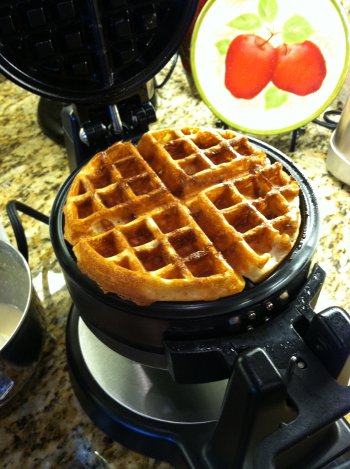 I want to thank Kim over at Lovin' from the Oven for sharing this recipe. Cinnamon Roll Pancakes and/or Waffles are amazing!!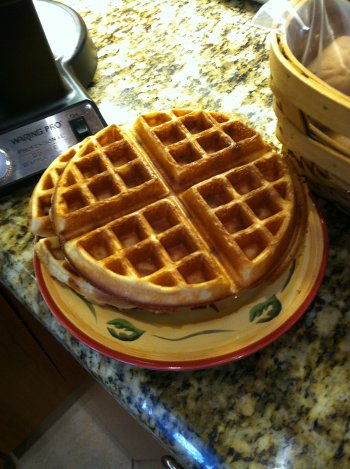 C-ya later ally-gator...gotta go burn some calories!!