We had a complete dinner - dinner on a stick- the other night. It was so good...and pretty easy...and the 'Hubby' did all of the 'skewering' and ALL of the cooking...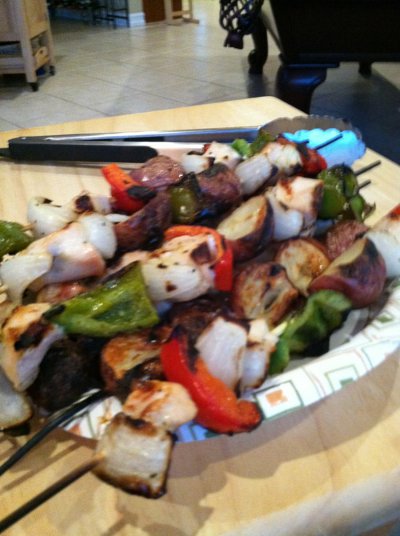 There was a little prep-work involved but no biggie...just cut up some veggies...we used red and green peppers and a sweet vidalia onion...toss in a little canola-olive oil blend and your favorite seasoning...I used Weber's Mango Lime Seasoning ...I know...it says for seafood, but it was yummy on the veggies...Just sayin'...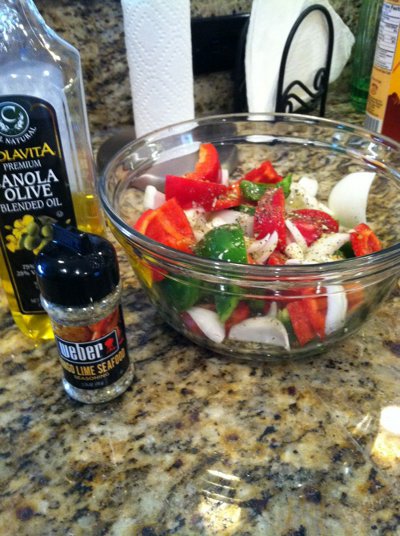 Coated some cute lil red 'taters with canola-olive oil and sprinkle with sea salt and microwaved them for about 6 minutes...Then cut them in half...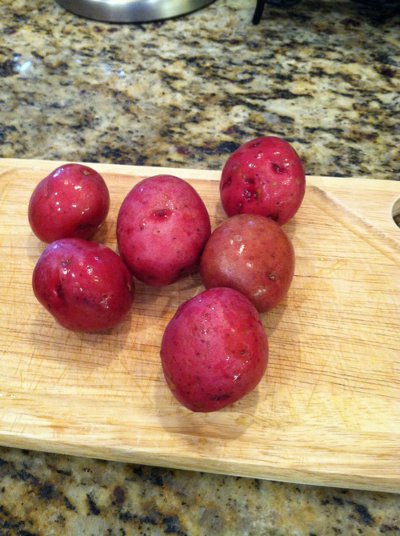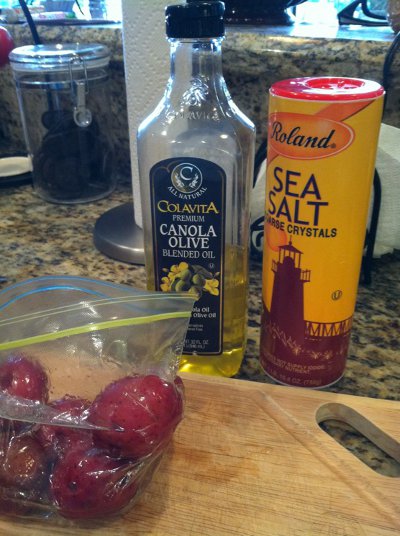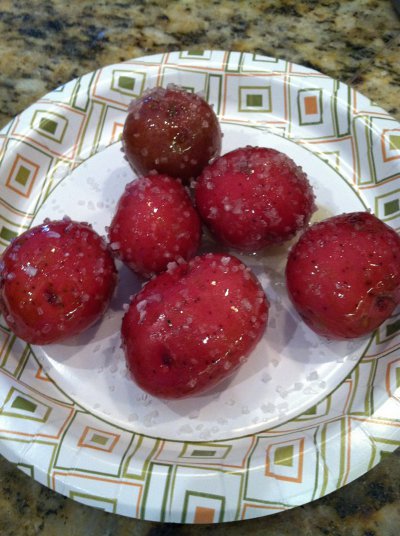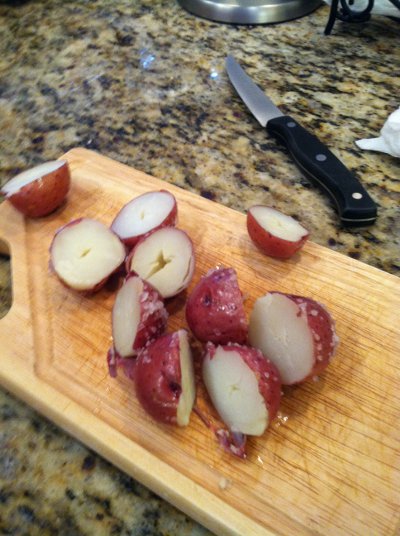 Cut 2 chicken breasts into cubes...Assemble on skewers, alternating veggies, 'taters and chicken...The 'Hubby'' went for the bamboo skewers this night, but we also have some cool metal ones that work real good too....ya know, for fancier occassions. The bamboo skewers didn't require any washing afterwards. BONUS! He sure is a huge fan of no dishes. I don't know what he would do if we ever ran out of paper plates in this house...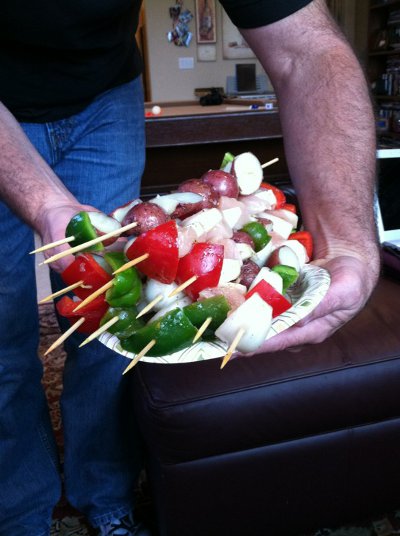 They were so GOOD! It was truly a complete meal on a stick. And the whole NO dishes afterwards was definately a great perk!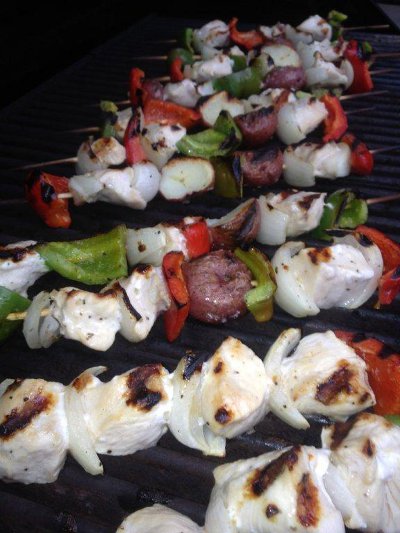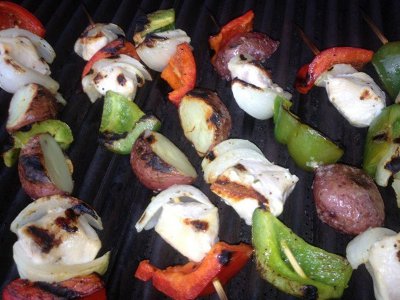 Thank you to my wonderful 'Hubby' for making this awesome dinner...It was nice to have a night off.
♥♥♥