Once upon a time...I had a pile of stuff...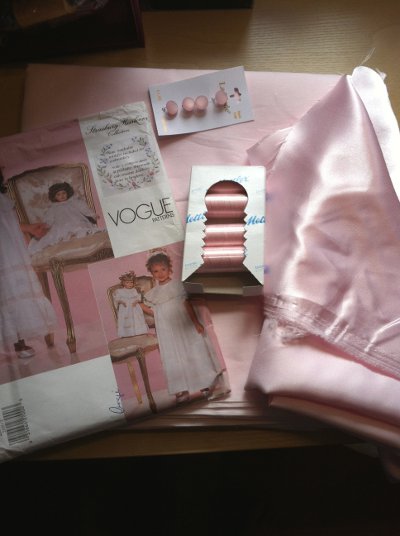 and I waved my magic wand and turned it into this dress....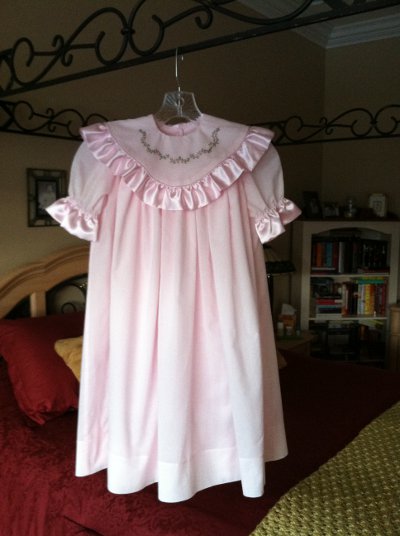 For this Princess...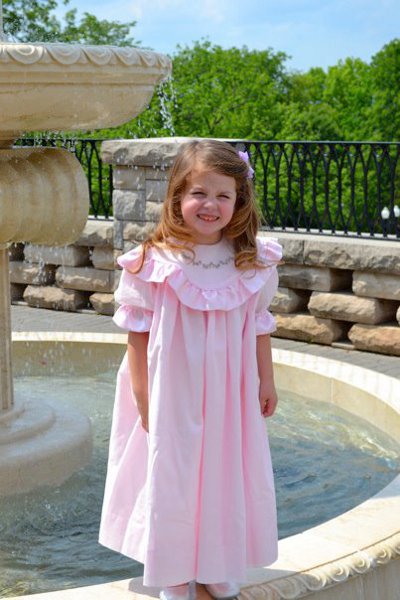 First step was to find the pattern for the perfect 'Heirloom Dress'. With the help of my awesome Seester, the pattern was located on e-bay for a fairly resonable 'buy now' price...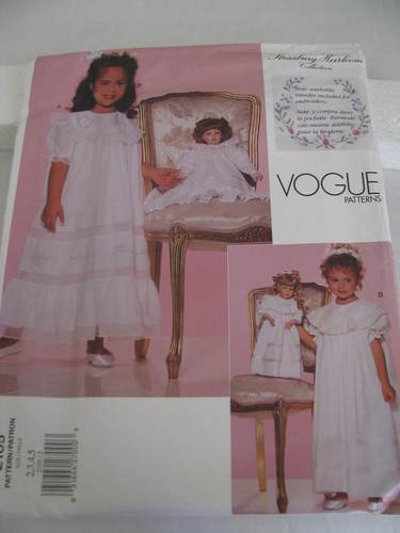 Then, I needed the measurements of the Little Princess...Since she lives in a 'far away land' (approximately a thousand miles)...'fittings' just weren't gonna happen. I remembered a while back that a blog I follow...Finding My Feet...had shared a link to an awesome measurement chart for sewing. I don't know how I would have been able to make this dress without it! I e-mailed the link to my niece, she took all the measurements and e-mailed it right back to me all filled in. Thank you Raechel for sharing the link! And thank you Ashley for taking all the measurements!
Next...trying to locate the perfect material for the Heirloom Dress. This was more of a challange than I thought it would be. My choices of fabric stores here in South Florida are kinda limited to Joann Fabrics and they did not have any fabric that worked with the vision I had for this dress. There are a few specialty shops around but not any that are close to me. So off to search the internet again to see what I could come up with. I knew that I wanted to use batiste for this dress. I found some Martha Pullen batiste at a pretty good price per yard on e-bay here. They even had the matching thread. Done! I did purchase the contrast fabric (pink satin) and the pretty buttons at Joann Fabrics.
Got the pattern cut out pretty quick...and set out to do some embroidery on the pretty collar.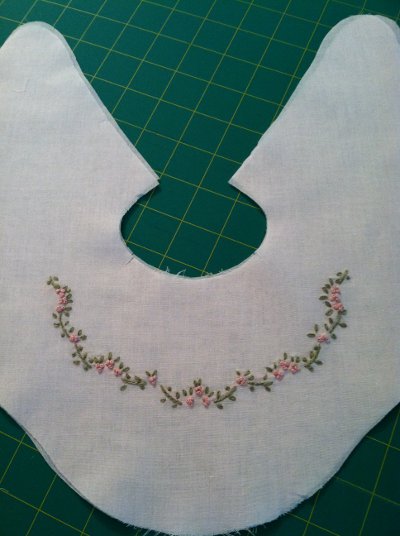 Time now to start sewing the pieces together. I used french seams on all the edges...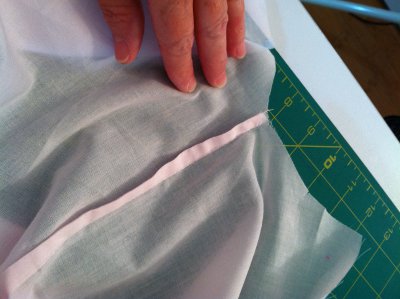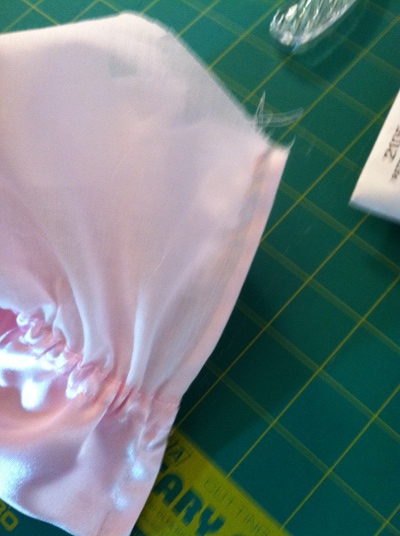 The back called for a 'placket' which I haven't done in ages, but I found a very helpful link here and had that placket inserted in no time at all.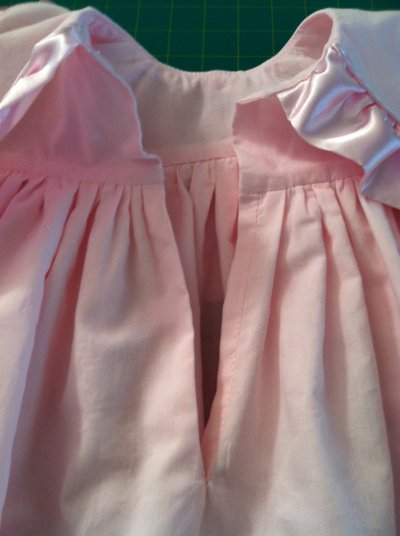 Got the ruffles gathered and the collar put together, attached the collar to the dress and took a picture break...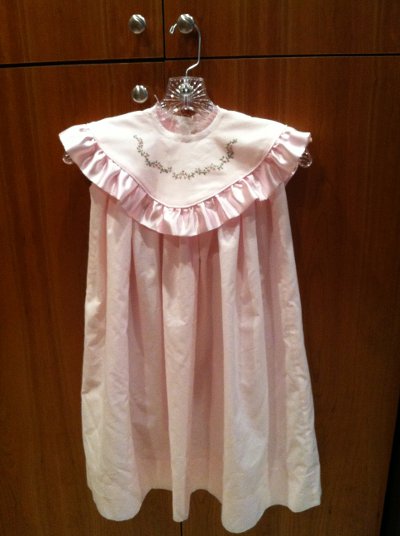 Sleeves were attached next, complete with finished edges.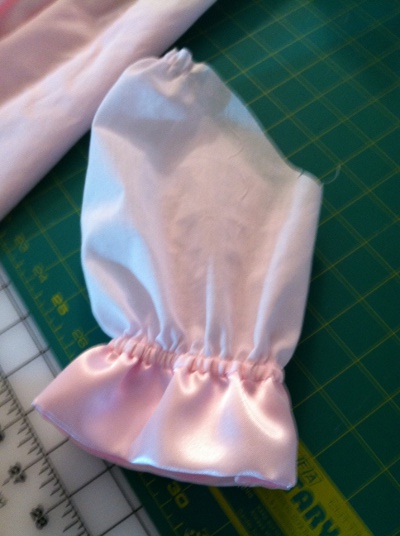 Done!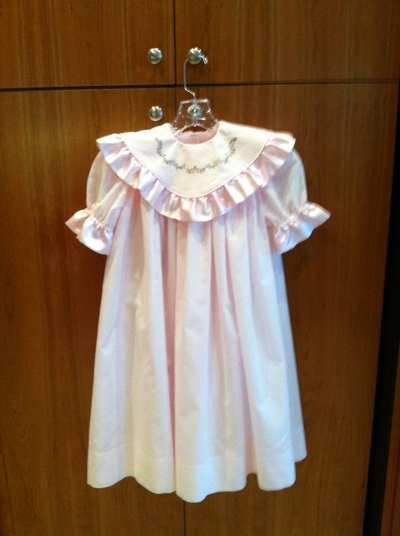 I gave the dress a quick press and then wrapped it in some tissue paper, put it in box and sent it off on the magic carriage...(thank you UPS) and waited...and waited...and waited...4 days seemed like ...F O R... E V.. E R ...I could hardly wait to see pictures of Princess Riley in her dress...and, FINALLY!!! (only 4 days mind you...) I got my reward(s)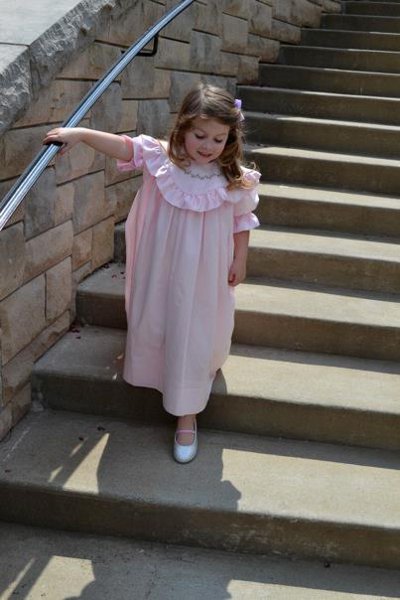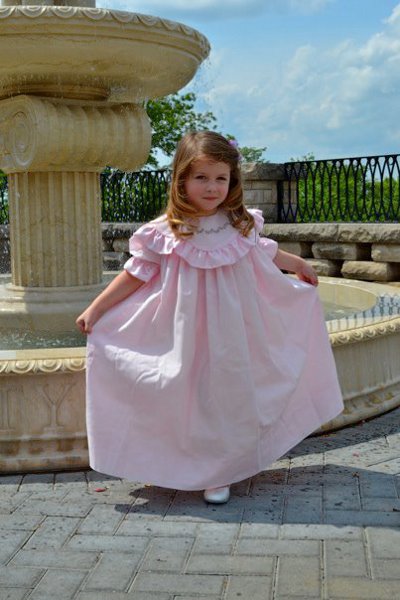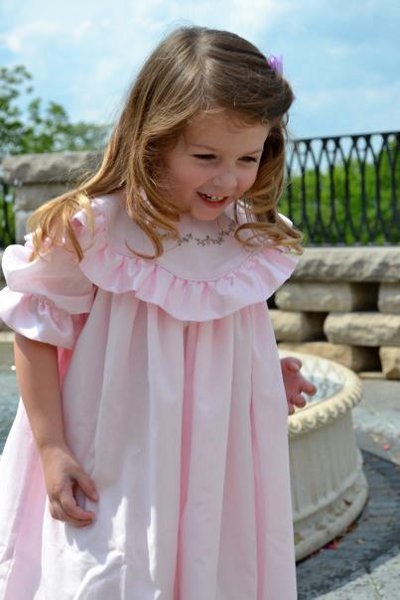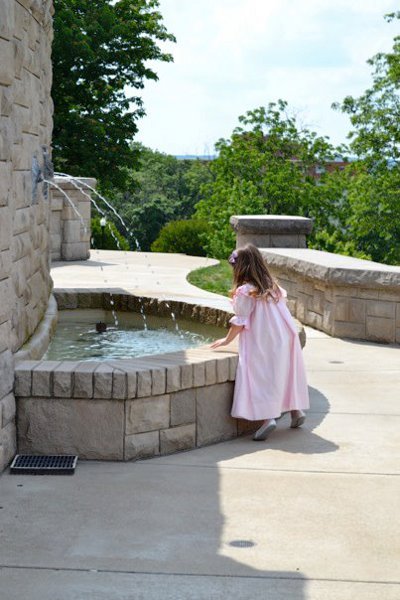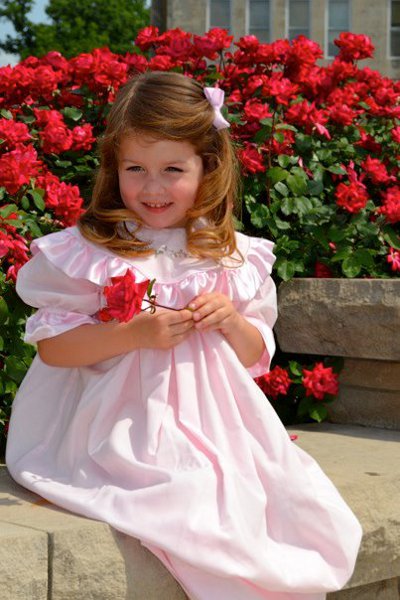 The beautiful Princess smiled and brought great joy to everyone who cast their eyes upon her. She is the fairest Princess in all the land...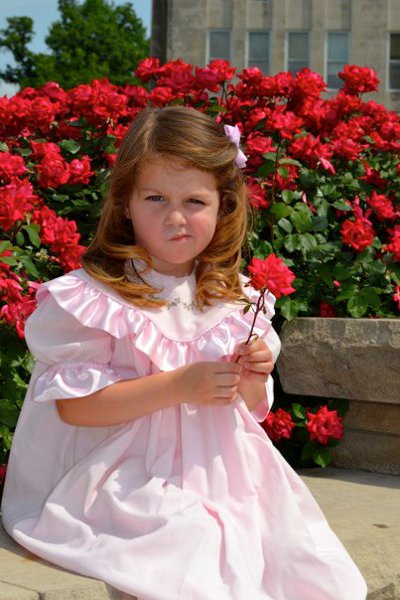 and a little silly too!


THE END.

p.s. Thank you to the King and Queen for sharing the pictures of the Beautiful Princess!!! xoxox