I usually stay pretty busy making things for others but once in a while I throw in something for us. This makes the Hubby very happy.

I made us a bedrunner!
I finally found a crochet pattern for one that I really liked. I tossed around the idea of making a quilted one and I actually found a few patterns that were interesting, but the idea of more patterns in our room just didn't appeal to me much. I was thinkin' solid something, but with a pattern....sorta...I really didn't know what I was looking for. Then I was surfing e-patterns central one day and I came across this pattern.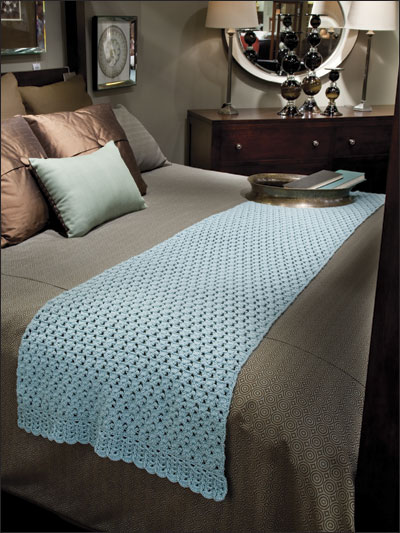 The picture was in turquoise and the pattern was actually named - Turquoise Treasure - but I could just picture it a soft gold color across the foot of our bed. I found the exact shade and texture of yarn that I wanted and ended up ordering it from Joann Fabrics to make sure that I had enough from the same dye lot to do the job. I used Red Heart Soft yarn in Honey.
Here is the finished product! It came out exactly as I pictured it would! I just love it when that happens!!!!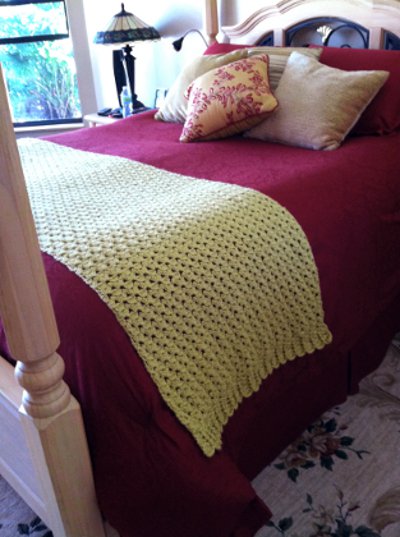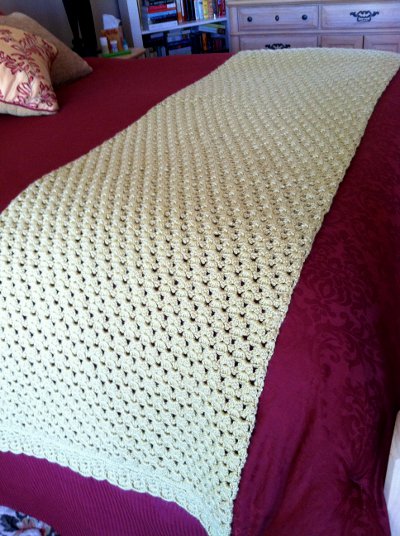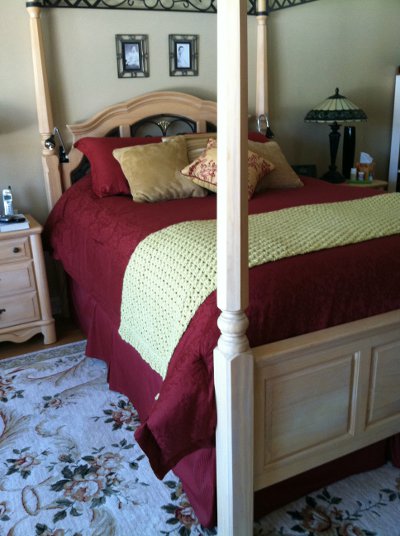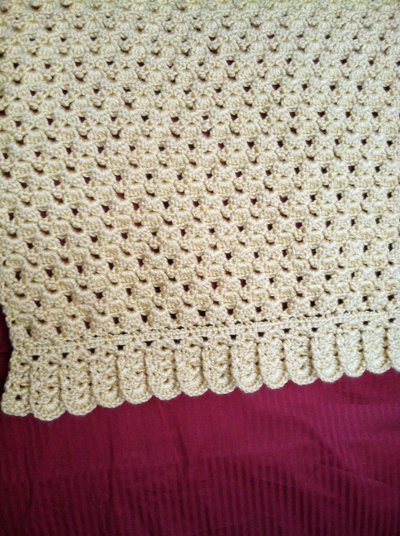 I enjoyed making this and I was thrilled with the finished product. It was exactly what I was lookin' for....

That's all I got for today! Thanks for stopping by!