I got an e-mail from Amy on Monday, with the subject of...project! :-)...She sure knows how to get her Momma's attention...

...in the e-mail was a link to Gypsyrags, a site that takes large tee-shirts and 'feminizes' (is that a word??) to fit and flatter the womanly figure. They have some awesome things they have done with tee-shirts, but Amy is a full-time nursing student and therefore on a really limited clothing budget. Her boy, a/k/a 'Hunky' - (cuz he's a 'Hunk') is taking her to the Nickelback concert this weekend and she wanted to know if I could help her alter a tee-shirt to wear to the concert. I've never done anything like that before, but I'm always up for a good challenge so off she went to search for some cute tee's for us to alter. She ended up finding some real bargains at Plato's Closet for us to work with. We also had a whole bag of tee-shirts that had been intended for Goodwill (sorry Goodwill, maybe next time) from her little (but a whole foot taller) brother...Yay! Practice material!!!
After sorting through my fabric and fat quarter stash we determined that we needed to make a Joann Fabrics run for some cute fabrics for the straps on the tops...any excuse to go to Joann's works for me...just sayin' ...

We get back home and get to work! First, I said to the lil girl, 'tell me whatcha want' with which she replied 'dress my ass with the latest fashion' ... 'cause I wanna be a rockstar' and for those of you who may not be Nickelback fans...those are some of the lyrics from one of their hits --- 'Rockstar'...and we didn't have this EXACT conversation...but sorta, and I thought it would be cute to reference the reason all of this started in the first place...
nevermind....
I'm movin' on now...
your welcome...
First we practiced on one of brother's tee-shirts...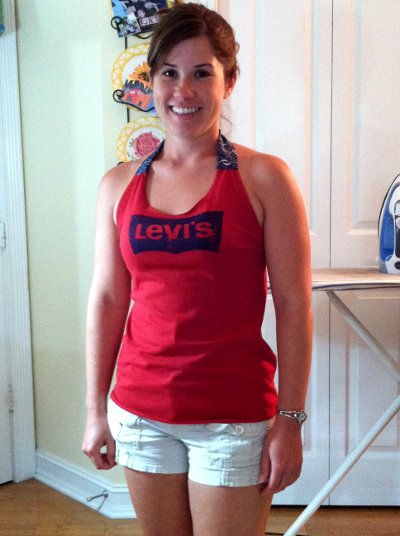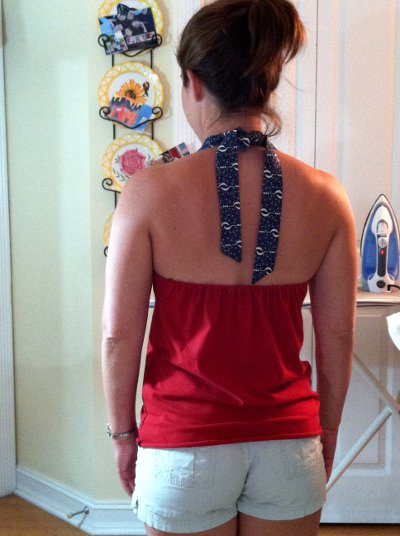 Cute, but not exactly what she wanted. Definately wearable, but on to the next shirt...FYI - blog fail on the first shirt...no before pics, no work in progress pics...we finished this one up and said to each other...awww crap...we shoulda taken pictures for the blog...it's otay...we got more shirts to work on...we'll do better on the next one...not so much, but we tried...

Next shirt up...with more pics to document the transformation...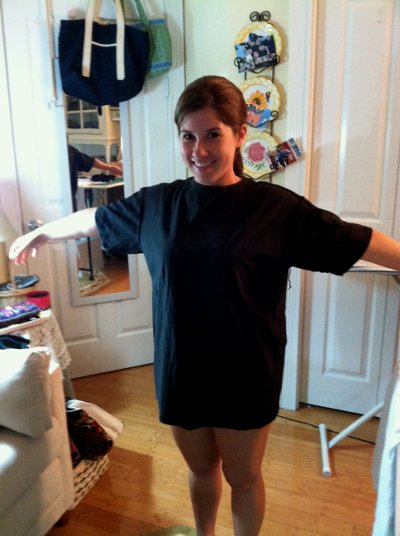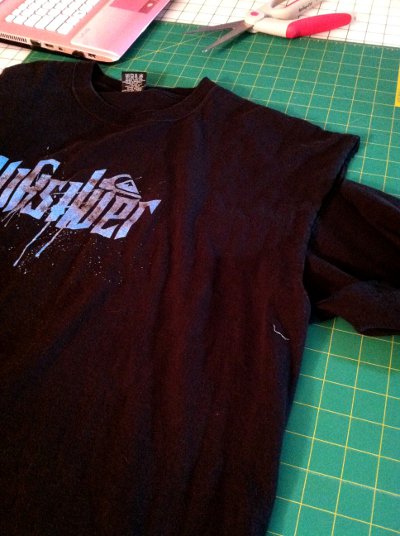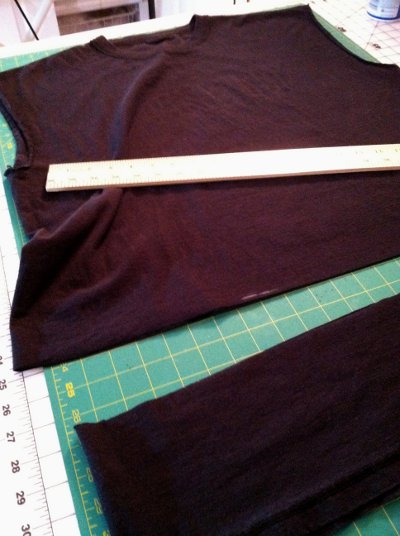 As you can see, the shirt was huge on the lil girl, off with the sleeves and trim the bottom to turn this dress into a shirt...(well, it's a dress on her anyway...)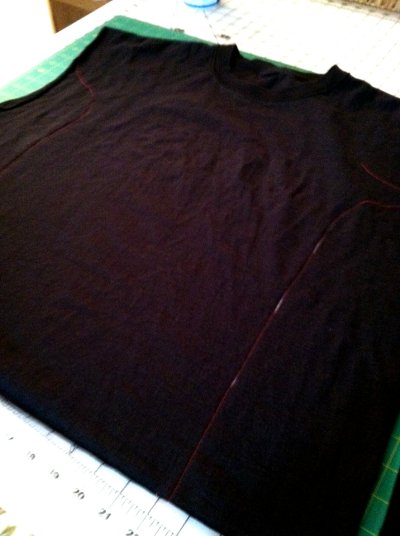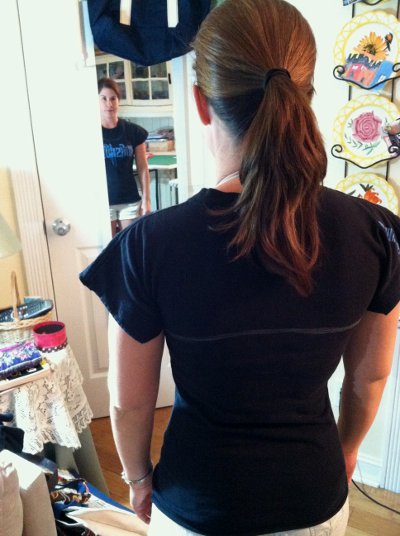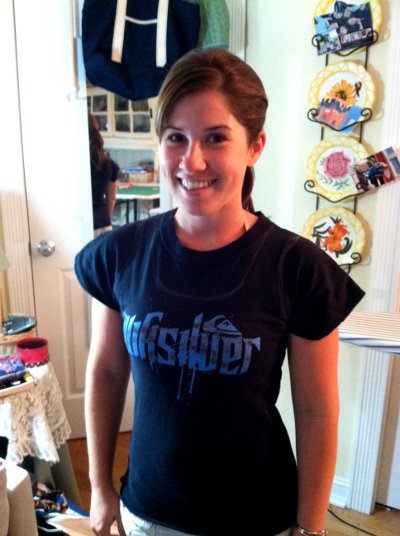 Seam up the sides to make it fit...I even used red thread so you could see it in the picture...see it there...then she put it back on, notice that it actually looks like a shirt on her now...and started marking it up with chalk where we wanted to cut it...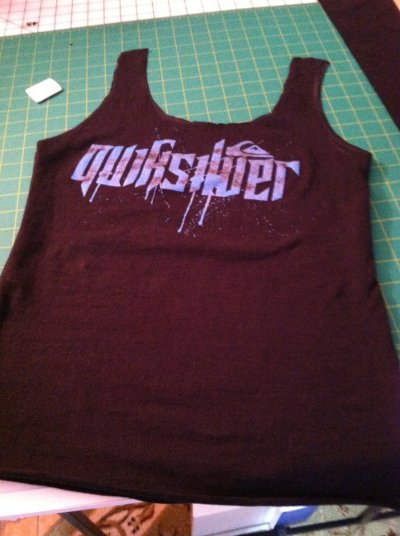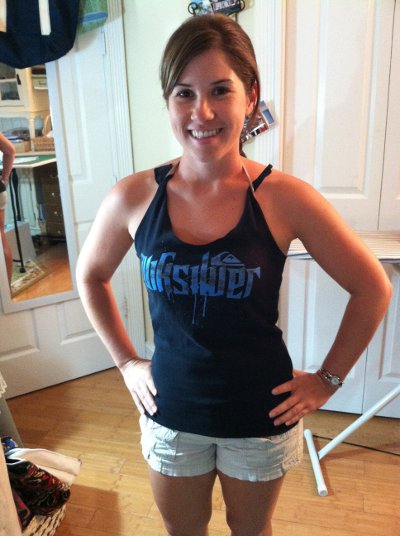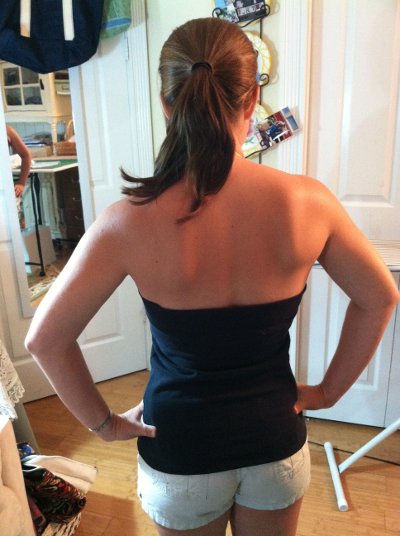 All cut, now back on 'the model' to see if it all lined up where we wanted it to. Starting to look like a halter top now...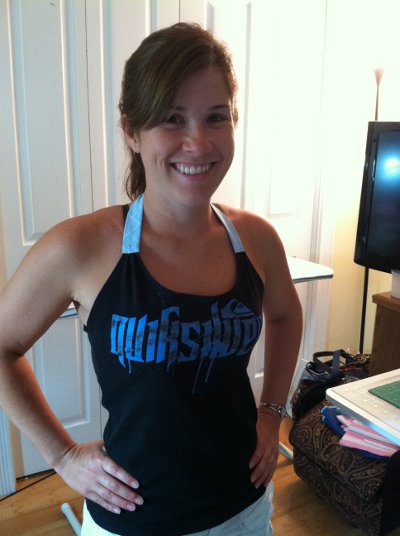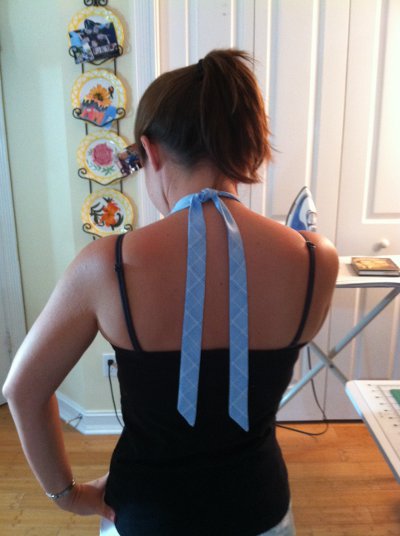 Straps attached and all done. Another photo fail, no pics of the strap making, but I cut 2-1/2 inch strips of fabric about 20 inches long for each, sewed the raw edges together, then angled one end. I folded the other end to the inside about 1/2 inch, and then pushed the edges of the tee-shirt straps inside and stitched across to hold into place. I back-stitched to reinforce the seam.
The third shirt...and her favorite...we followed all the same steps as the previous shirt, except we left the tee-shirt strap part thicker so that it would gather more when the colored strap was attached, and I top-stitched all of the cut edges of the tee-shirt itself in a matching lime green thread.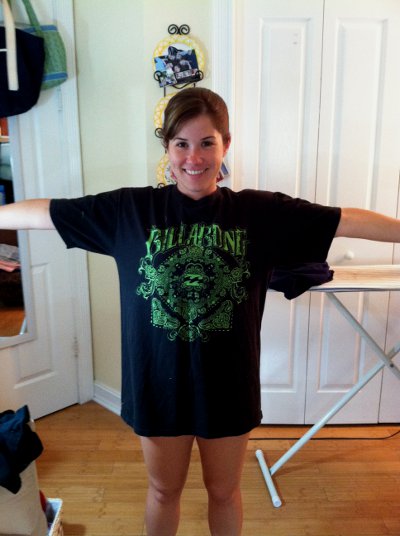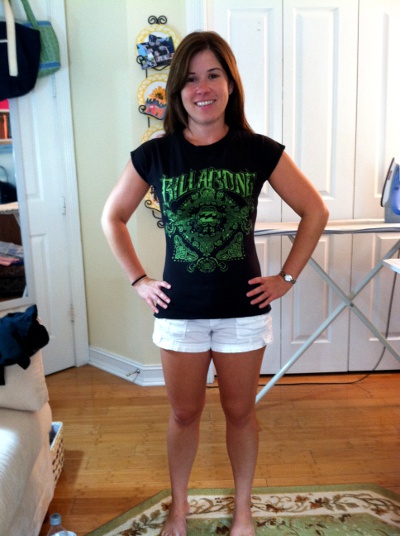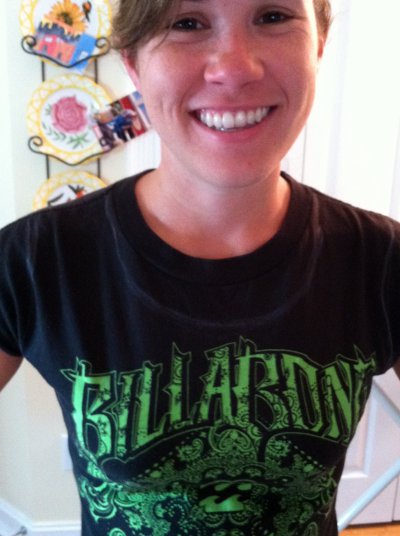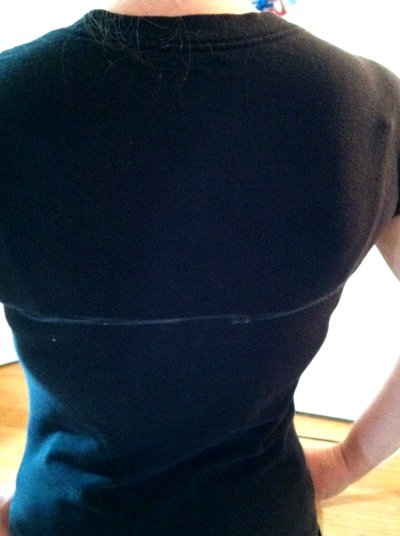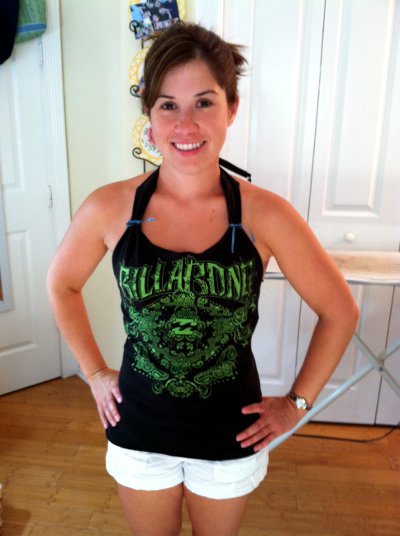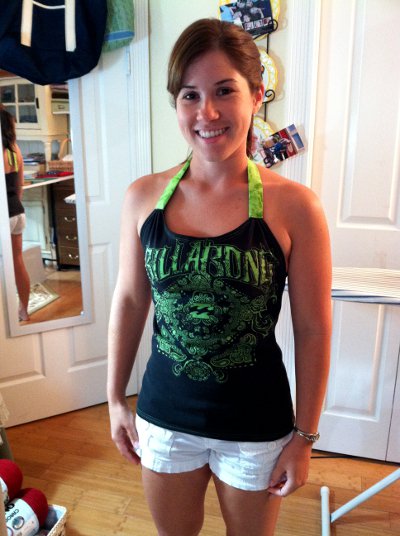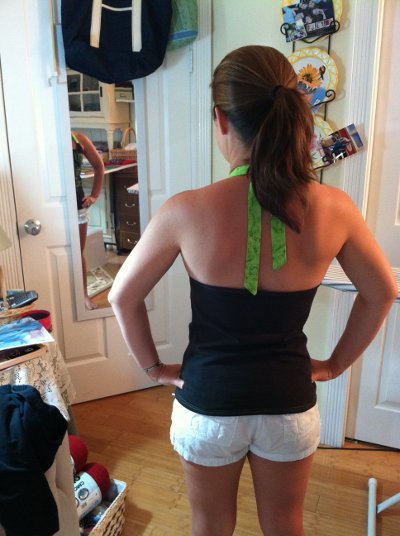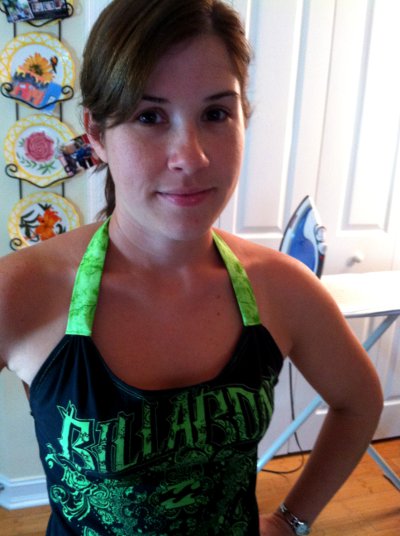 Here are some shots of all three tops. We had a lot of fun making them. While they are all basically the same, each one has a different detail of some sort, making them all unique.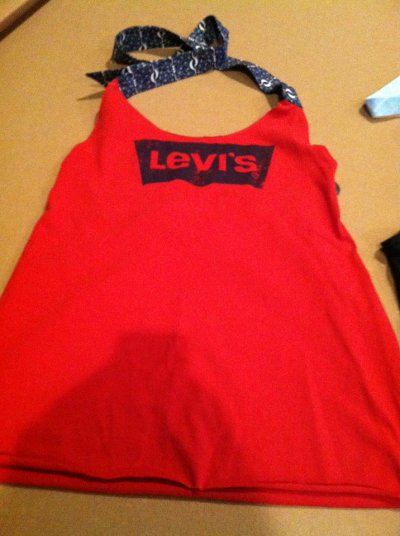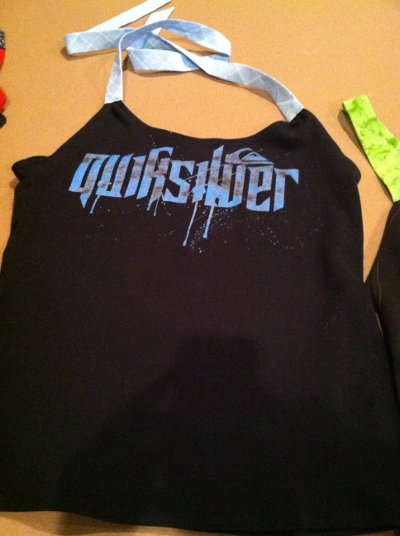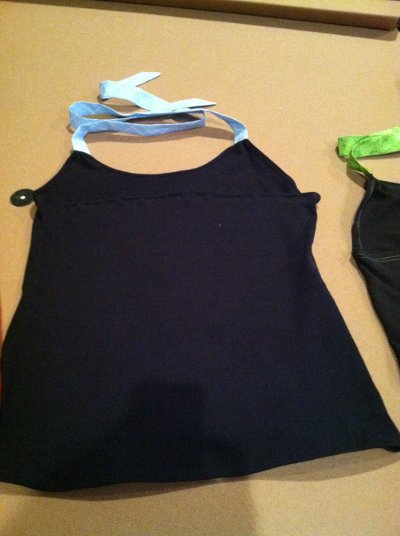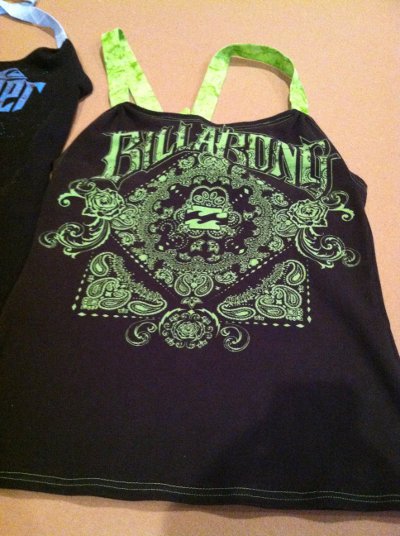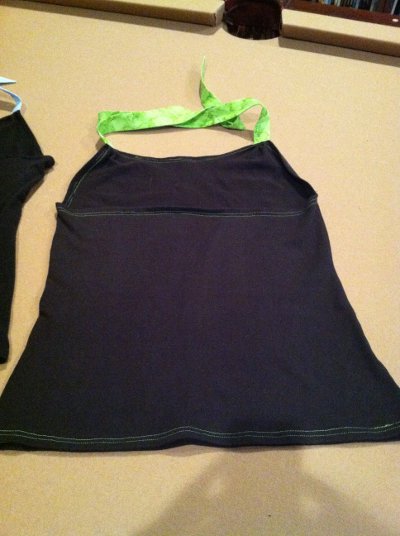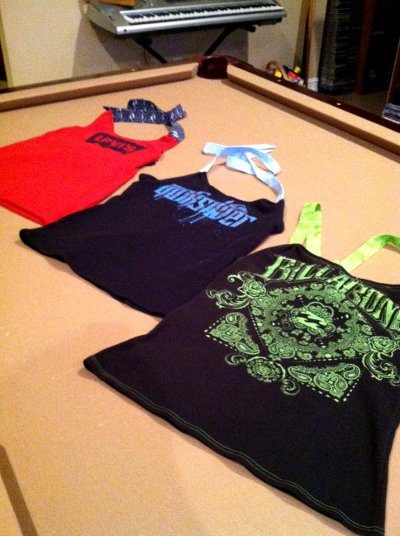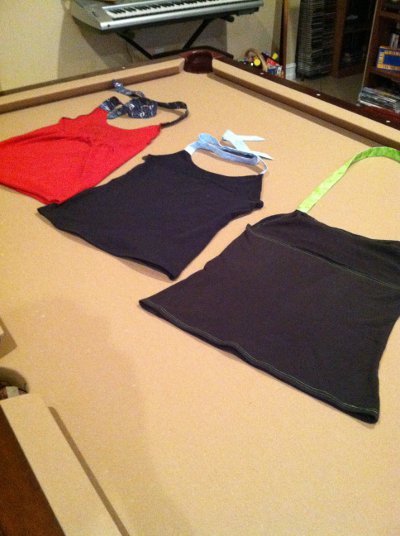 I think we did purty darn good for first timers...my daughter rocks at creativity and research on the 'how to's' and I love assisting with helping to pull it all together...We already have another shirt or two in the 'queue' with totally different looks...I'll share those when they are finished too! Thanks, Amy, for some awesome mother-daughter time...and for helping to expand my creative abilities. Enjoy the concert!!
♥♥♥