I got an e-mail from Amy on Monday, with the subject of...project! :-)...She sure knows how to get her Momma's attention...

...in the e-mail was a link to Gypsyrags, a site that takes large tee-shirts and 'feminizes' (is that a word??) to fit and flatter the womanly figure. They have some awesome things they have done with tee-shirts, but Amy is a full-time nursing student and therefore on a really limited clothing budget. Her boy, a/k/a 'Hunky' - (cuz he's a 'Hunk') is taking her to the Nickelback concert this weekend and she wanted to know if I could help her alter a tee-shirt to wear to the concert. I've never done anything like that before, but I'm always up for a good challenge so off she went to search for some cute tee's for us to alter. She ended up finding some real bargains at Plato's Closet for us to work with. We also had a whole bag of tee-shirts that had been intended for Goodwill (sorry Goodwill, maybe next time) from her little (but a whole foot taller) brother...Yay! Practice material!!!
After sorting through my fabric and fat quarter stash we determined that we needed to make a Joann Fabrics run for some cute fabrics for the straps on the tops...any excuse to go to Joann's works for me...just sayin' ...

We get back home and get to work! First, I said to the lil girl, 'tell me whatcha want' with which she replied 'dress my ass with the latest fashion' ... 'cause I wanna be a rockstar' and for those of you who may not be Nickelback fans...those are some of the lyrics from one of their hits --- 'Rockstar'...and we didn't have this EXACT conversation...but sorta, and I thought it would be cute to reference the reason all of this started in the first place...
nevermind....
I'm movin' on now...
your welcome...
First we practiced on one of brother's tee-shirts...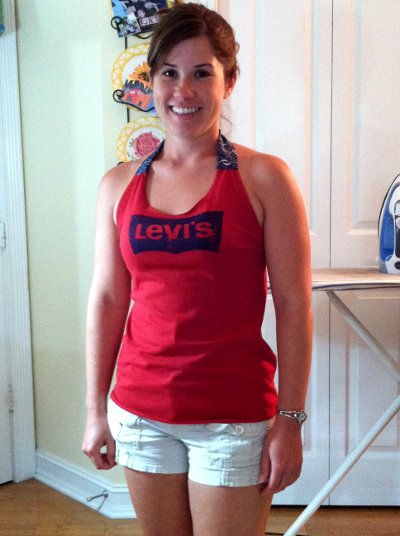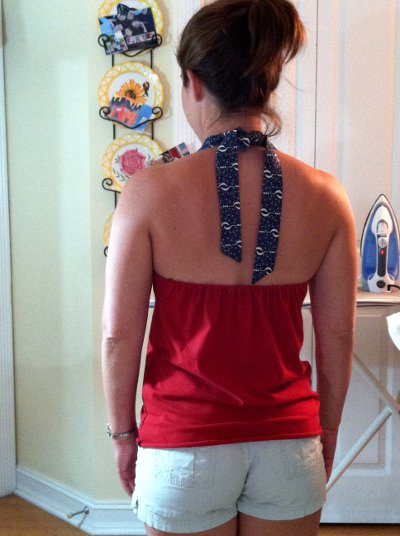 Continue reading the entire post...