I ♥ anything lemon...
I ♥ anything blueberry...
I ♥ anything with pretzels...
I ♥ cheesecake ... a lot!
So, when I saw this recipe, of course there was no doubt that I would be giving it a try...like ASAP!!!
It looked super easy and super quick with very few ingredients...Ya'll know that is my favorite kind of recipe



...
I grabbed all the ingredients, and crumbled up the cookie dough and the pretzels...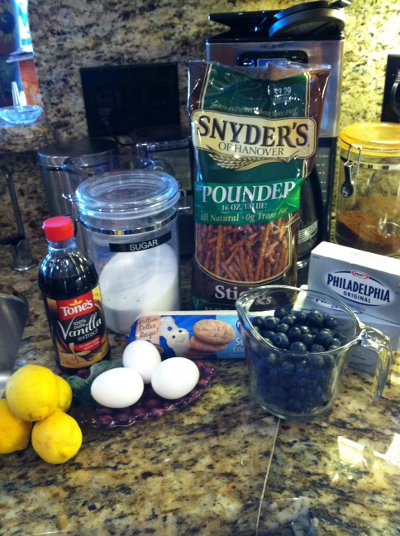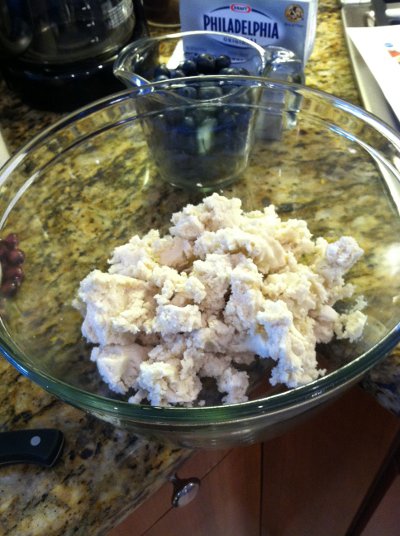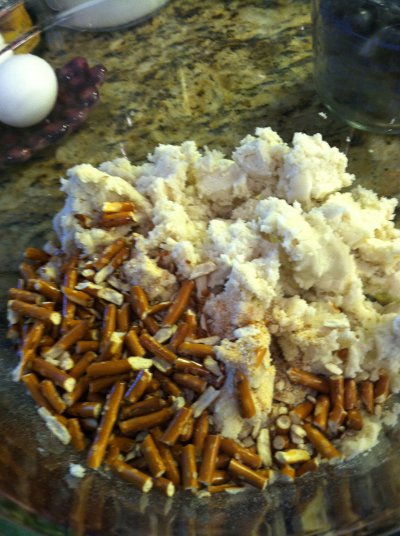 Then I rolled it all together in a big 'ole pretzel-cookie ball, sprayed my baking dish and then spread that big 'ole pretzel-cookie ball evenly in the bottom and popped it into the oven to bake for 5 minutes...just to set the cookie dough. Then I pulled it out of the oven and I dumped the blueberries on top and gave the dish a shake to level them out.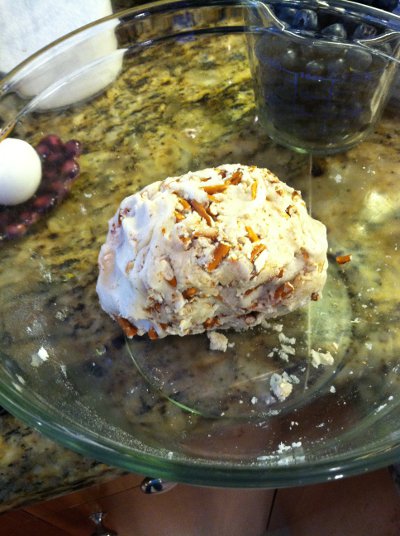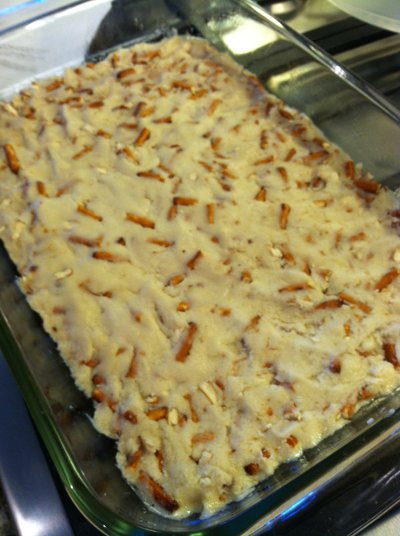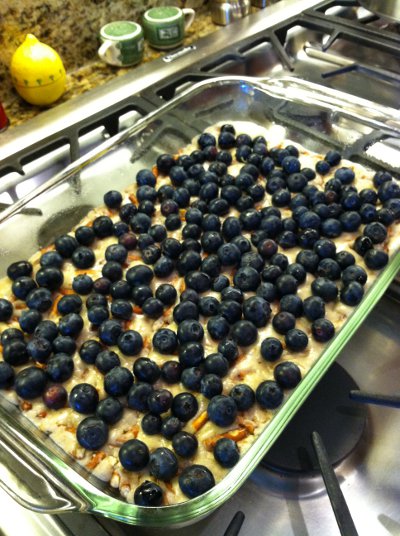 I grated the lemons for the required two tablespoons of lemon peel (I may or may not have used a bit more lemon peel

),Then I popped the cream cheese (at room temperature) and the sugar into the mixing bowl of my trusty KitchenAid mixer, added the vanilla and lemon peel and got that thing mixin'.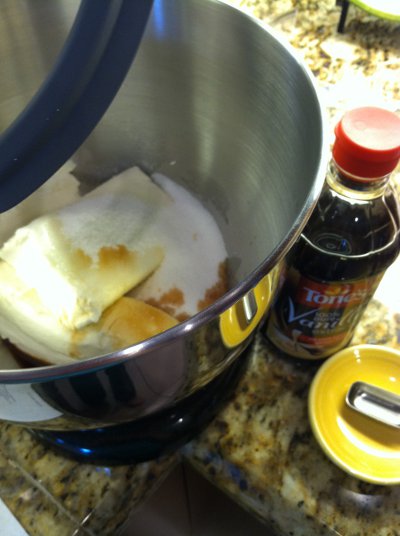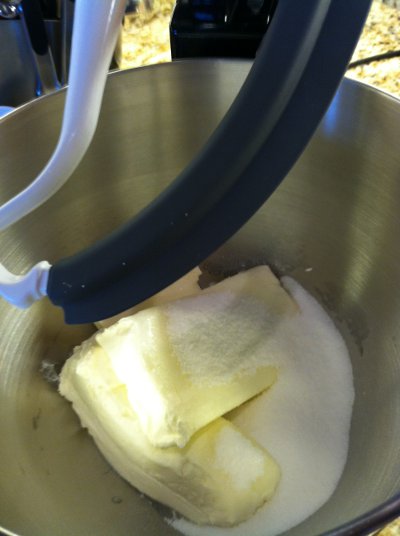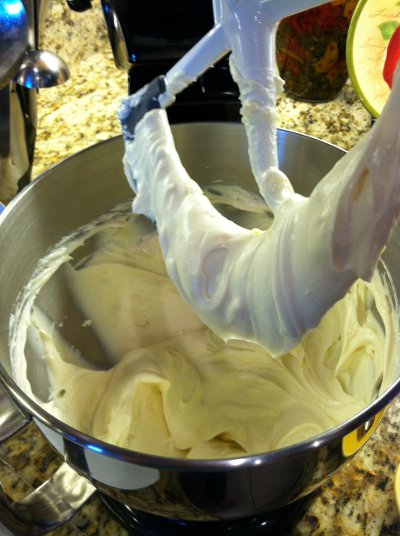 Next I added the eggs and let my trusty KitchenAid mixer run until that mixture was smooth and creamy. Just like the directions said.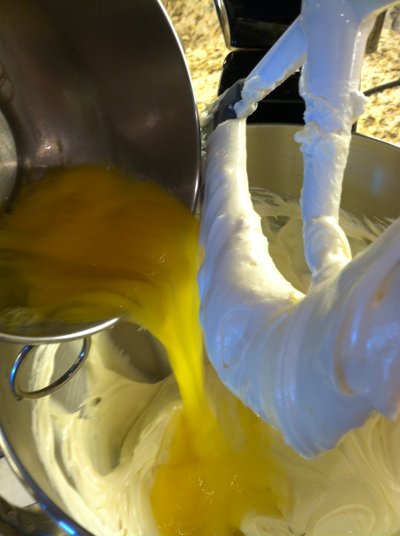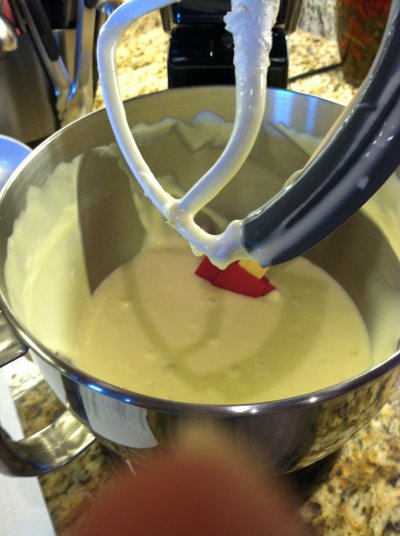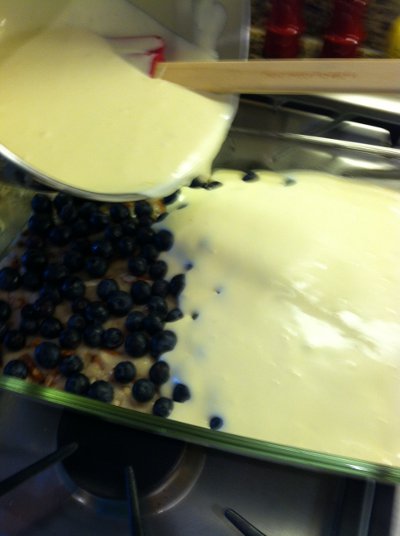 I poured all that creamy goodness on top of the pretzel-cookie-blueberry dish and popped the whole thing back into the oven to bake for about 30 minutes. Just till the cream cheese mixture was set on the edges, but still a bit 'jiggly' in the middle. Then I let it sit on my stove top and cool for about an hour and then I refrigerated it until it was time to serve.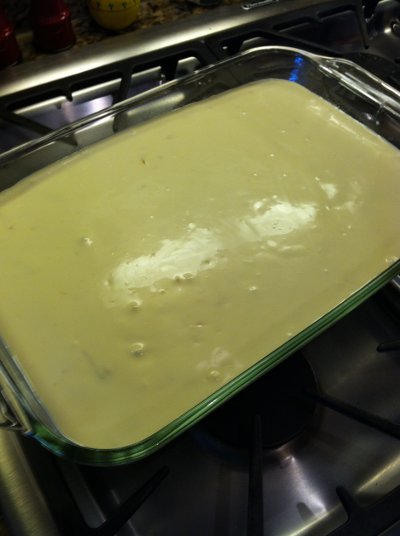 I cut it into small squares and put them in cupcake liners for individual servings and topped them with a couple of pretzel pieces and a few blueberries...

all but this one...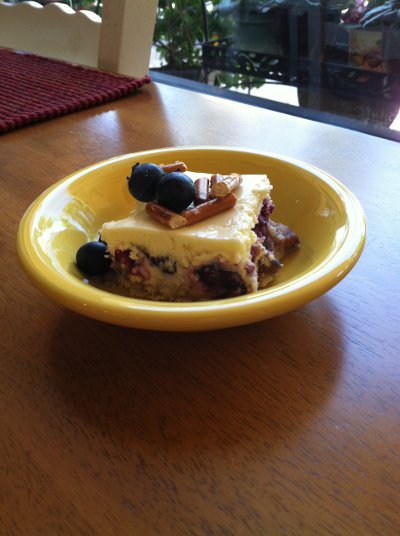 This one I put in a pretty little dish to so that I could take a pretty little picture to share with you!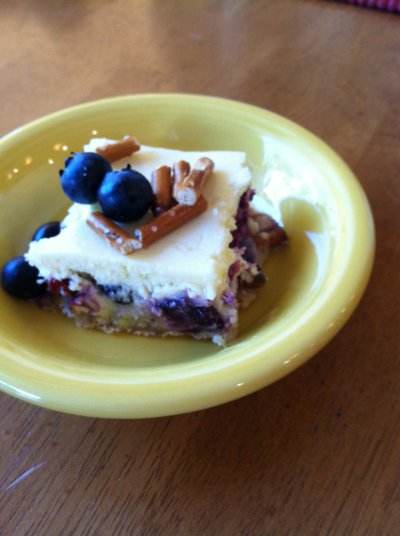 It was absolutely yummy and a huge hit at the little business gathering we had that evening. It was also a hit the next evening when it accompanied the 'Take 2 - Mississippi Mud Brownies' to dinner at G and J's.
Okie dokie, artichokie...that's it for now...got projects to finish and new stuff to start.

TTFN...
♥♥♥